Seinfeld Mafia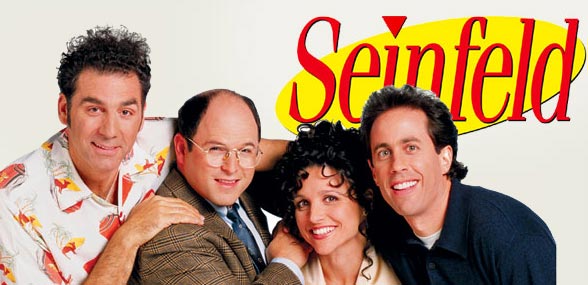 The third in a series of six TV sitcom themed games hosted by your resident Sockian host
A game for 9-14 players
NOTE

: This game is now filled. It will begin the evening (EST) of Saturday, October 7th.
This game will be the third in a series of six TV sitcom themed Heist games that I will be hosting over a long period of time.
The first game was Futurama.
The second game was Parks and Recreation.
The remaining themes are as follows: Friends, Malcolm in the Middle, and Scrubs.

Following JJJ's Arrested Development Mafia, all TV sitcom games will be U-Pick. Before the start of the game, every player will PM me a list of five characters from Seinfeld they would like to be; if any players fail to do so, their character will be selected by me.

The players have spoken! Sockpuppets will be employed again for this game, so everyone will post as their Seinfeld character account (based on the highest possible preference from the submitted list).

Roleplaying is heavily encouraged. At the end of the game, I will be presenting an award for Best Roleplay in addition to MVP.

The setup for this game will be dictated by the TV Sitcom Matrix below (nicknamed the "What-If Machine" after the device in Futurama) developed specifically for this series of games (with much appreciated help from JaggedJimmyJay!). Each game will use 1 of the following setups, chosen randomly at the start of the game. The setup will not be revealed during the game.
What-If Machine:
Thus, for each game there are 8 possible setups: 1, 2, 3, 4, A, B, C, and D.
Each setup specifies only 4 roles, so the remaining roles will always be split between vanilla civilians and vanilla mafia to fulfill the balance.
Each setup has a maximum of 3 non-vanilla roles, as specified per Heist rules.



Role Index

: