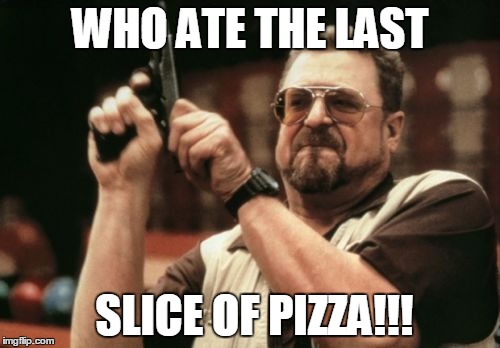 Who ate the last slice of pizza?
Tentatively a game for
10 friends
sharing a very large pizza, wanting to find out who dared eat that last slice they were each saving for themselves (but I could increase it depending on how many people are interested).
Closed set up.
~~~
also, if you're in, please let me know when you'd be available for a few hours! I have no start-time in mind, but it would probably be better for the majority on a weekend or Friday night, I'm guessing (as I work full time and study part time, and I'm sure some others do...also, I'm in Europe and my timezone is effed up but I have no problem staying up late for this!).