FIDDLER ON THE ROOF MAFIA
I've made some slight adjustments from the original setup, but it's still very much in keeping with the spirit of the musical.
1. Epi
2. Nutella
3. Wilgy
4. Daisy
5. LC
6. Kylemii
7. Dyslexicon
8. Enrique
9.
10.
11.
12.
13.
14.
15.
16.
17.
CIVVIES


Tevye


Tevye is a simple milkman who loves his family and traditions. He will protect someone every night. If he protects one of his daughters, they will gain BTSC. He may only have BTSC with one daughter at a time (ie., until one dies).

Golde


Golde knows the way to make a proper home, a quiet home, a kosher home. She may stop one lynch.

Tzeitel


Tzeitel, Tevye's eldest daughter, is independent and wants to marry based on love. For every lynch in which she takes no votes, she will start the next lynch with -1 vote.

Hodel


Hodel, the second daughter, loves Perchik and is willing to go far from the home she loves to be with him. Twice in the game she may choose to visit him in Siberia; if she is targeted on those nights nothing will happen.

Chava


Tevye's third daughter is an avid reader. Every night she may read up on a player and discover their role.

Motel


The tailor Motel Kamzoil loves Tzeitel and gains courage from his love for her. If Motel votes the same way as Tzeitel in a lynch, his vote will count for three.

Perchik


Perchik is a revolutionary, wanting to usher in a new era to Russia. It didn't pan out so well. To shake things up, he will redirect a player every night.

Fyedka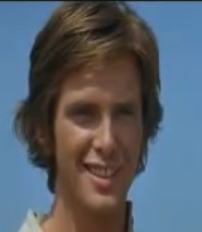 A local Russian Gentile, Fyedka is not a target of the authorities. He will survive the first attempt on his life.

Lazar Wolf


The local butcher, whose name sounds exactly like "Laser Wolf." On odd nights Lazar Wolf will transform into a wolf and track a player. On even nights he will shoot lasers at someone, blocking them.

Yente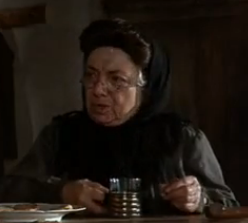 The matchmaker knows best, right? Of course right. Every night Yente will search a player and discover whether they have BTSC.

Avram


He's the guy on the left. Avram is the local bookkeeper and one of the few in town with access to news of the outside world. He will post his thoughts each day.

The Rabbi


The Rabbi is recognized as the spiritual authority in town. He will decide any ties.

THE RUSSIAN POLICE


The Constable


The Constable carries out the team's kill every night.

This Guy


This Guy is a Russian Official who demands that pogroms be carried out to assert Russian authority. He will inflict a punishment of his choice on a player each night.

Random Soldier
Random Soldier may block a player every night.




INDEPENDENT



Fruma Sarah


Fruma Sarah is Lazar Wolf's deceased wife, now out for ghostly revenge. SECRET
[/quote]